A new survey has pushed Canada off the throne as the world's 'most beautiful country'.
Rough Guides asked its readers to vote on the world's most alluring destinations, pitting coastline against forest, city against countryside, continent against continent. Finally, it was Scotland, the home of whisky, golf, castles – and stunning natural scenery – that was crowned the winner, above other countries such as New Zealand, Italy and South Africa.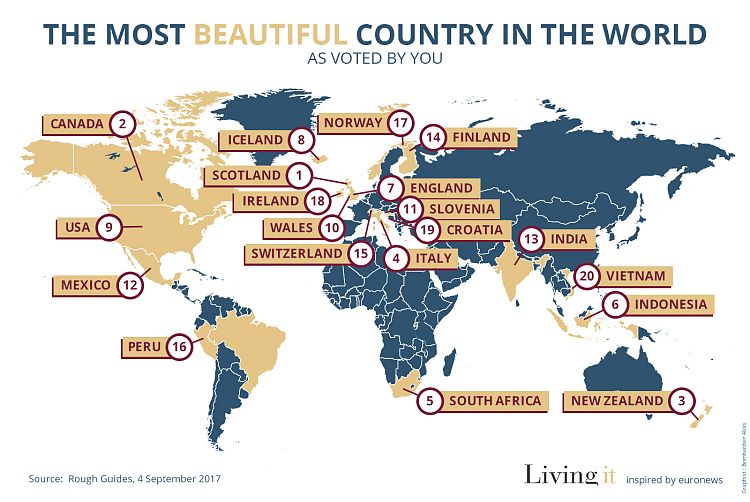 Vietnam's rock formations and other natural beauties were enough for a 20th placing, behind other exotic Asian destinations such as India and Indonesia. According to the audience of the online publisher, Peru, the home of the Inca Empire, is less beautiful than the Icelandic crags or Swiss mountains.
However, based on the placing of Finland and Norway, wild nature or stunning coastline is not enough to take the top spot in this competition. Croatia, with its historic seaside city, also failed to make the cut. In Norway and Ireland, the beautiful landscapes and traditional folklore only won them 17th and 18th place. So what is it that Scotland has that these countries do not? According to the readers of Rough Guides… all of these things!